The Mysterious Messengers


Today, more than ever, angels are catching the attention of more and more people. Are they playing a role in our lives? Our world? Our future?
There are stories of angelic encounters--visitations of angels to people suffering from serious illnesses or to people before car accidents. Angels are said to have comforted parents and young people before and after a death.
Just what makes an angel? Some people believe that humans evolve into angels, living lives until they get everything right. There are others who believe that angels are seperate, created by God. Check out the links listed below to find how others feel about angels. I am sure that you will find them very interesting.
Even though I have the guardian angels at the bottom with a link to the site where they are, I know that my true guardian angel comes only from above.
I hope that you enjoy the following links. Thanks for visiting us.

All contents of this page, and any pages within this web site are the express property and creation of Mainly Cats and her heirs, unless stated otherwise. Feel free to use any of the graphics contained within, but please don't use anything that I have requested not to be used. You may not reproduce in any way, any of the original text that is written by me without my written consent.


Angel Sites
ANGELIC ARTISTRY-Hi....Welcome to Heaven!

Angels:A Biblical Perspective--Angels Are

Angels A Biblical View--Beings Do Exist In Places Other Than Earth

Angels For Peace-Angel Art Gallery

Angels Online--Visionary Art Of Andy Lakey

Angel Avenue--A Site To Share Your Message Of Love, Hope, Prayer And Thoughts

Angel Wild X--Peggy's Little Bit Of Heaven

Aura's Angels--Enter Aura's World

Calling All Angels--A List Of Beautiful Angels And Their Special Qualities.

Curious Angel's Home Page--The Forest Is My Catherdal And I Feel Very Strongly About How We Treat It.

HeavenSent--HeavenSent Blessings!

It's In The Bible Information Online

Littlest Angel Story--A Very Nice Story For Your Little Ones

Lori's Angel Page--This Place Is A Must See!!

MY ANGEL GAILS PAGE--Make Friends With The Angels

Southern Lady's Home On The Net--Love Angels?

Tara's Angels--Tara Moore Was A Beautiful And Vivacious Girl Who Loved Angels, Read Her Story

The Collective Rainbow House-Nobody's Angel Links

VANESSA'S ANGELS--Come And Experience A Little Bit Of Heaven.

Welcome To Angel's Homepage--Angels All Around Us.

Welcome To Angelwhispers Homepage

Welcome To Debi's Angel Heaven

Welcome To MB'S Angel Page--Quotes And More

Wings - Letters From Your Angel--Messages Of Love


My Spiritual Poems

Other Special Sites
Special Angels--Special Angel Sites


Everyone needs a Guardian Angel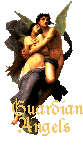 I got mine at
Guardian Angels

Graphics From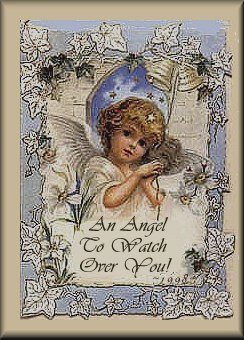 Background
On This Page
By A Dear Friend



Please
If A Link Doesn't Work

tjsllinks@woh.rr.com