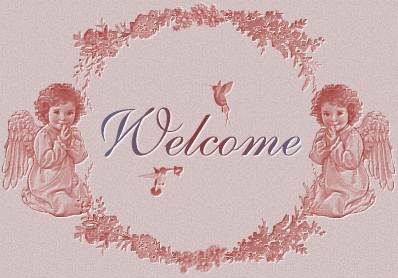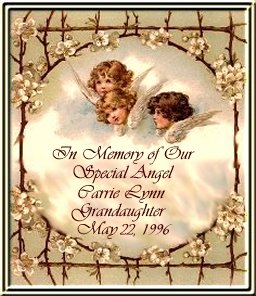 Special Angels
Our Special Angel never lived on the earth, but we love and miss her just the same!!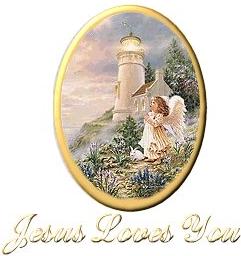 "Please help to support the "Adopt A Guardian Angel" Program. By doing so you are virtually taking the hand of a neighbor and joining us in creating a never ending circle around the world that will empower us to stand up and be the voice for all children of this planet! Show them we care enough to make a difference! In reality, by displaying this link back to our site you are helping us to meet our goal of creating awareness, education, recognition, prevention and intervention and that is the first real step towards breaking the cycle of abuse and stopping all forms of maltreatment!-Thank you for your support!"



In Loving Memory Of Janna Louise

Lost Little Angels--This Site Is Dedicated To:Laura Kate Smither And Anthony Michael Martinez

Our Little Angels For Marideth Grace, My Angel September 26, 1993

Special Dedications--Dedicated To Our Daughter Kristen And Our Son Kristofer

This Page Is Dedicated To The Memory Of Destiny Elizabeth Barney

2 Fallen Angels--In Memory Of: Amanda Marie December 9, 1997 - December 10, 1997 Alecia Michelle December 9, 1997 - December 17, 1997

Welcome to My Place! Nicholas Estep


All contents of this page, and any pages within this web site are the express property and creation of Mainly Cats and her heirs, unless stated otherwise. Feel free to use any of the graphics contained within, but please don't use anything that I have requested not to be used. You may not reproduce in any way, any of the original text that is written by me without my written consent.


My Poems For Carrie

Special Causes--Mom's Special Causes

Mysterious Messengers--My Angel Links


On August 6, 1997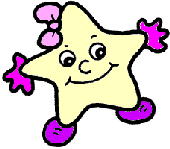 Please
If A Link Doesn't Work



tjslinks@woh.rr.com